Rooted In Alfalfa.
High-quality forage with nutritional & regenerative benefits that keeps on giving, stand after stand.
The National Alfalfa & Forage Alliance (NAFA) is a voice for alfalfa farmers across the country. Being the ultimate regenerative crop, alfalfa gives back to the environment. Known for its nitrogen-fixing abilities in crop rotations, this perennial crop, with its deep root structure, helps farmers sustain their land for years to come. Alfalfa also gives back to the farmer by providing a high-quality forage for their livestock.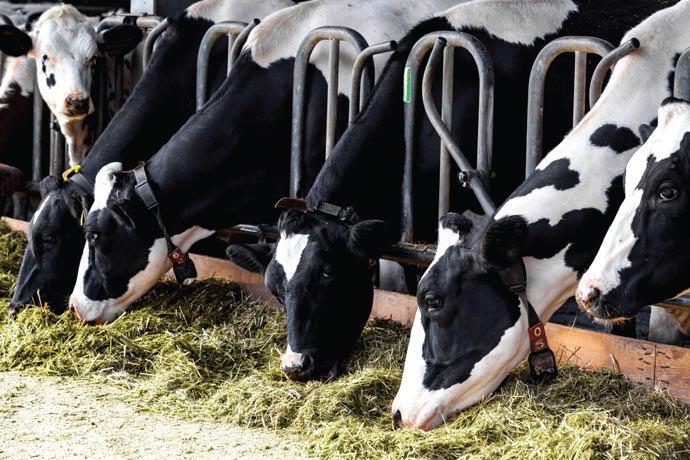 Alfalfa's Many ROI Qualities
As dairies continue to reduce their environmental footprints, alfalfa is one of the most environmentally sustainable crops to include in crop rotations. The "rotation effect" of alfalfa can provide all the nitrogen needed for a subsequent corn crop, saving farmers thousands of dollars on fertilizer. Alfalfa also helps meet the nutritional demand of dairy cows, increasing milk production over other ration options.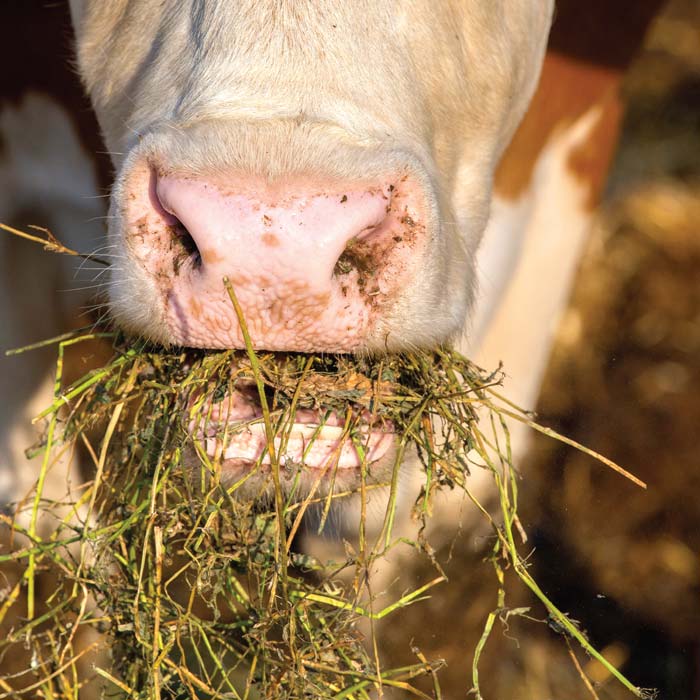 Protein Power
The high quality and yield potential of alfalfa make it a leading forage crop. Alfalfa produces more protein per acre than any other crop. This protein is an important part of any livestock diet, particularly helping meet elevated nutritional needs in dairy rations. Alfalfa's protein, calcium, and high-quality fiber are efficiently used by cows, resulting in higher milk production. In addition to delivering valuable protein, alfalfa is a more environmentally friendly protein source than other crop options.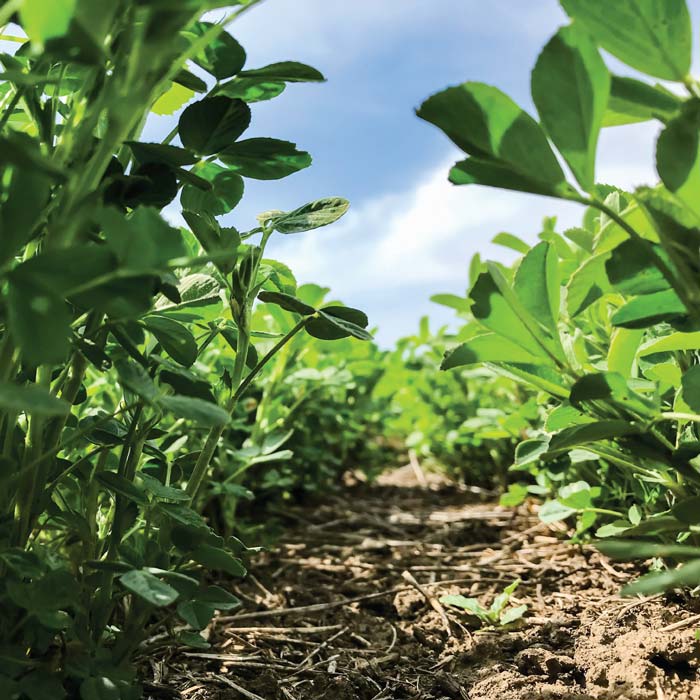 Soil Health
As a perennial, alfalfa provides year-round living cover for fields, nourishing healthy soil biology and offering physical soil protection from wind and water. Alfalfa and its impressive root structure helps improve soil health by building soil's organic matter, improving water infiltration, and reducing the need for tillage. Alfalfa's nitrogen-fixing abilities can boost the yields of other crops in a farm's rotation and has the potential to reduce fertilizer costs.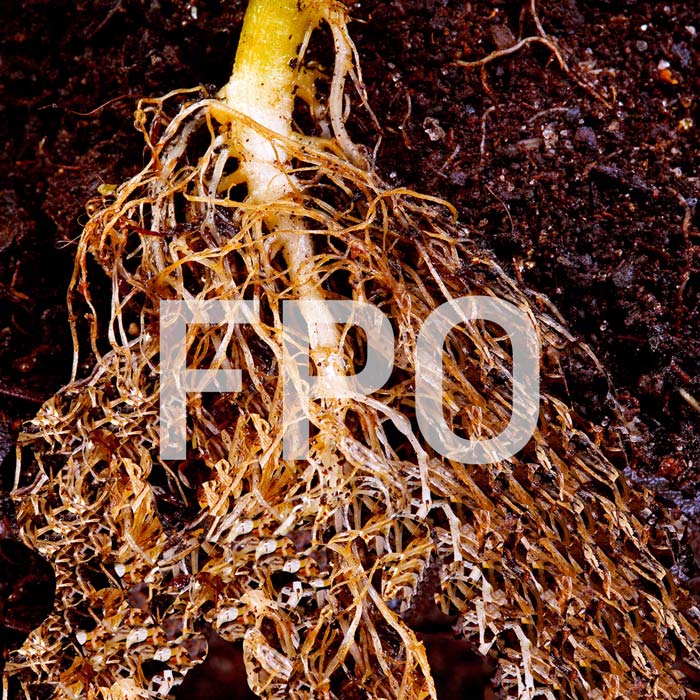 Sustainability
Alfalfa helps farmers continue their legacy of stewardship while improving farm productivity and sustainability. Alfalfa's value for soil conservation, nitrogen fixation, energy savings, crop rotation, and wildlife habitat is unsurpassed. It is the ultimate regenerative crop, increasing biodiversity, enriching soils, improving watersheds, and enhancing ecosystems. Due to its ability to deposit organic matter deep into the soil, alfalfa is an important crop to include in your rotation for carbon sequestration. By the second year of a stand, alfalfa roots can be 10-12' deep, much deeper than corn roots and well below tillage equipment depth.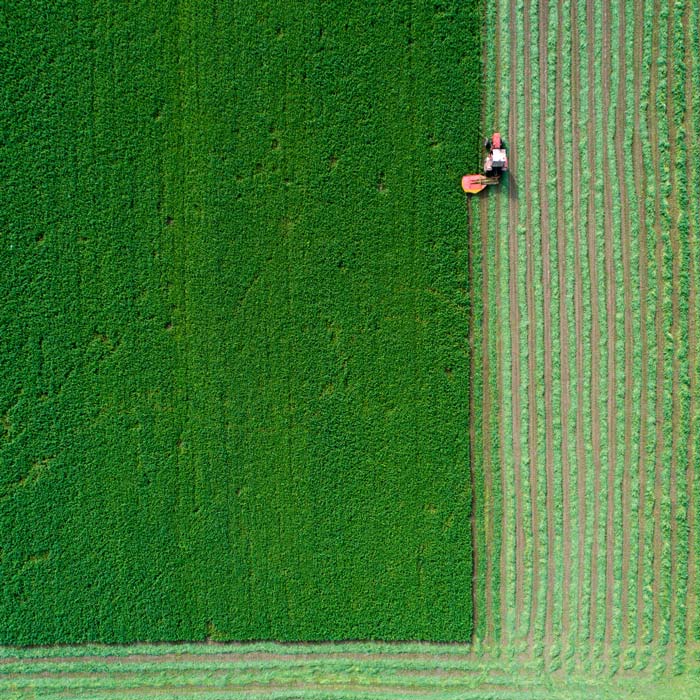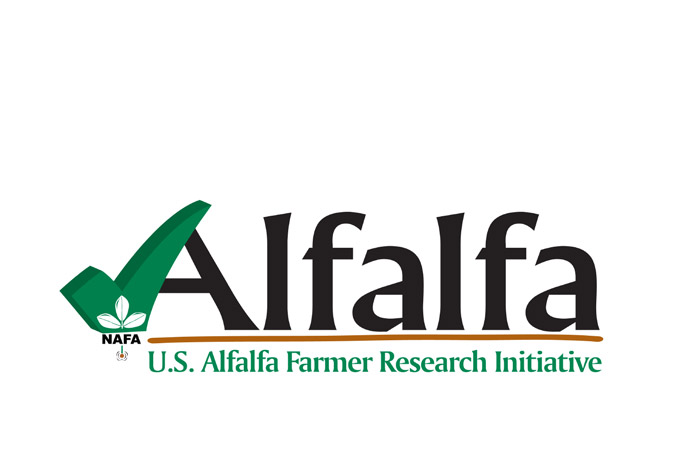 NAFA Research
NAFA, in addition to starting the first-ever alfalfa checkoff, has secured federal funding for the Alfalfa Seed & Alfalfa Forage Systems Research Program and increased base funding for the Agricultural Research Service to focus more attention on the nation's third most valuable field crop. The combined programs work to improve yields, persistence, forage harvesting, storage systems, and alfalfa forage quality estimates, etc. Additionally, research is currently underway focusing on increasing alfalfa productivity and inclusion in dairy diets to improve milk fat and protein yields, and improving alfalfa-based livestock forage production systems using life cycle assessment.